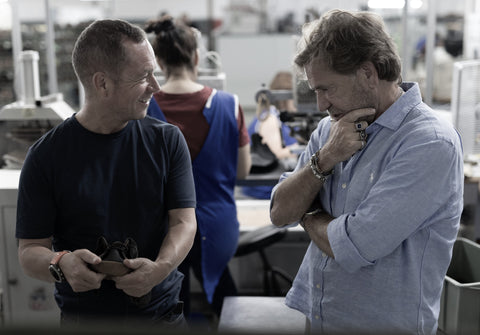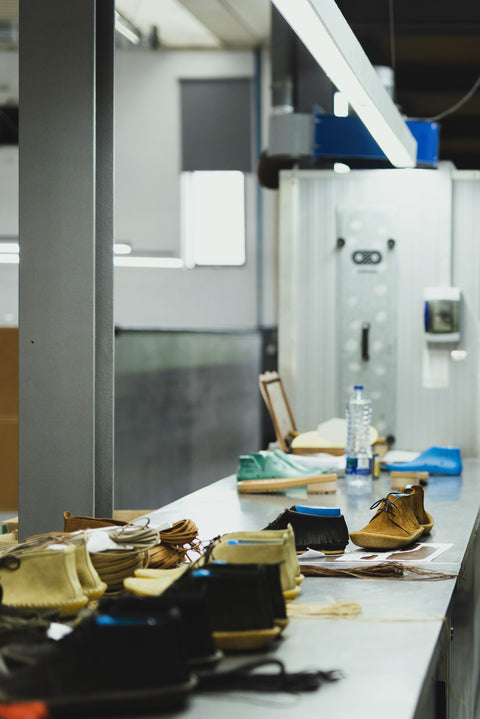 Our Story.
Started in Manchester, England, Meanforme exists to handcraft unique well-made footwear.
The small team involved at Meanforme have between them worked in the design, engineering, and the manufacturing of footwear for decades. Our first product launched under the Meanforme brand was Risedale, a cracking boot to launch a brand with but far from an easy one to engineer or manufacture, totally worth it though. With the launch of our second shoe Hambleton, the brand is starting to develop the look and feel we had all hoped it would when we started out. Strong elements of classic shoe design from way back when combined with high quality materials.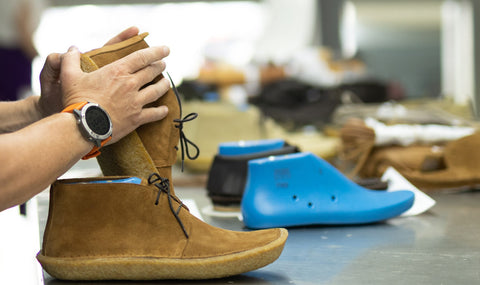 Meanforme.
Back in the day a mean forme was always the starting point for any piece of footwear to have its upper patterns made from – it is a paper tape silhouette of the shoe last (shape) applied to a sheet of pattern paper. Any pattern engineer would tell you that a shoes fit and finish will only be as good as the forme from which it came.
Technology has moved on to speed up this highly technical process - we prefer however to still work using a hand-made forme. We will continue to engineer all our footwear this way and will continue to use only the highest quality materials and components, relying only on traditional shoe making methods where possible. We believe that shoemaking is a hands-on process, and that where possible that automation is kept to an absolute minimum and let the hands do the work.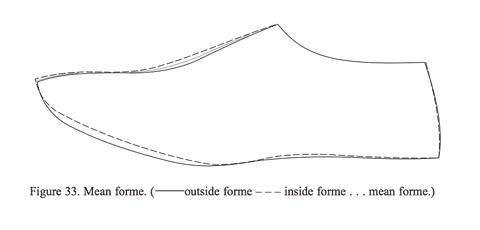 We will continue to make all our footwear using only the highest quality materials and components, and to continue to use traditional shoe making methods where possible. This traditional approach to our shoe making starts with our hand engineered Mean forme and the shoe patterns hand cut from it.